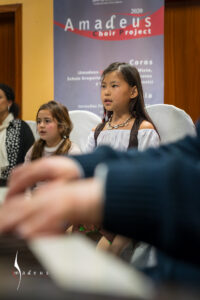 The General Secretariat of the IXth Amadeus International Contest of Choral Composition wants to announce the five works which have been shortlisted in the current edition of each of its categories (alphabetical order):
Category A (equal voices a capella):
Desde las ventanas, by "Patisi"
Dos lunas de tarde I, by "Juan Fernández"
Dos lunas de tarde II, by "Felipe Gonzales"
El lagarto está llorando, by "Llanto antiguo"
Ubi caritas, by "Ubi caritas"
Y el corazón se le cierra, by "Romancero canario"
Note: in this category, six works have been listed as there was a tie for fifth place
Category B (equal voices with piano):
Balada amarilla, by "Luis Rodríguez"
Kyrie eleison, by "Eiryk"
Mariposa del aire, by "Papillón"
Tormenta, by "Isolau"
Tres poemas breves, by "Bigfot"
Since these works have been shortlisted in each category, they are entitled to be considered "works of interest" by the CIACC. The organisers will promote its spread and dissemination in accordance with the rules. Similarly, the CIACC will ratify those works which are awarded the second and third prizes in each category.
The jury will announce their final decision on Thursday 30th of July at 12:00 pm (Spanish time).
The IXth CIACC is one of the activities of Amadeus Choir Project 2020, a Project which is applying at present for the call for funds to non-profit cultural institutions of Junta de Extremadura's Consejería de Cultura, Turismo y Deportes.
More information in: https://www.coroamadeus.es/ & http://concurso.coroamadeus.es/